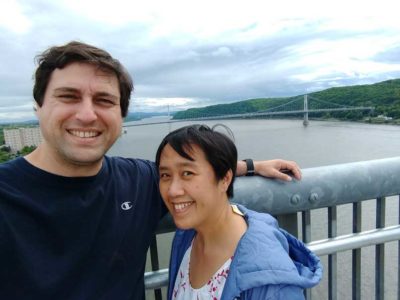 We are Scott and Caroline, 40-somethings who have spent our entire lives in New York City and raised 2 kids.  Our younger one is off to college in fall of 2019, so for the last few years we've been focused on how to achieve financial independence and retire early.  We're looking forward to a flexible, travel-centric lifestyle once we are empty nesters.
Our plan is to use places we already own in New York City, Jacksonville FL, and Tamarindo Costa Rica as our home bases, as well as rent AirBNB in the Philippines as a local hub for travel in southeast Asia.
For more on our journey to date and future plans, check out this great feature over at The Three Year Experiment.
A big part of our FIRE plan has been investing in rental real estate, which we have done for over 10 years.  In the last year we have invested in three Costa Rica vacation rentals that help move us closer to the FIRE finish line!
Are you new to the FIRE (Financial Independence, Retire Early) movement? If so, check out our favorite FIRE resources.
Or go to our Work With Us page to find out more about the personal work we do that enabled our FIRE escape.
Or Start Here to learn more about how real estate investing is the linchpin in our FIRE portfolio.
==================
We've created a financial independence quiz and action plan to help you to start thinking about where you are today and some ideas on how you can move yourself closer to financial independence.
Subscribe below to receive the quiz and action plan, and to receive updates from us on financial independence, real estate investing, travel destinations we encounter, and of course fun facts or things to do in Costa Rica.